WHAT IS THE HYALURON PEN?
​​
The Hyaluron Pen encorporates the newest aesthetic technology to administer Dermal Fillers without the requirement of a needle. The purpose of this treatment is to deposit Hyaluronic Acid into the skin to build volume to lips, face and other areas of the body like the hands. The Hyaluron Pen requires no downtime, results are immediate and there are no needles, so this is perfect for those with needle phobias.
​
What are the benefits of the Hyaluron Pen?
​
The Hyaluron Pen provides effective results without the pain of traditional filler injections, it can be used to target the below:
​
• Lip enhancements
• Smoker's lines around the mouth
• Nose to mouth lines
• Marionette lines
• Hand rejuvenation
• Other wrinkles
​
Please note that profiling such as chin, nose and jawline will still need to be carried out via injection as more product is required.
​
HOW MUCH IS THE PROCEDURE?
From £120
Product sold per 0.5ml
​
*Pricing will be confirmed upon consultation. Everybody's requirements are so different so please enquire now and Chelle can either carry out a FREE consultation on the phone or in person to discuss your requirements.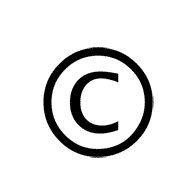 Copyright Chelle's Belles Beauty 2015