About Me
​​
Having studied Psychology at University and travelled the world I returned home to Brighton where I managed the Customer Services department of Lookfantastic.com. It was there I fell in love with Skincare and Brows. I initially trained in threading/7 Step Precision Brows (nearly 10 years ago now).
Having built up a local client base for threading and brows I then trained in the revolutionary brow procedure 'Microblading'.
Being one of the first in Sussex to offer this service, I have been creating Microbladed brows since 2015. I now live and breathe brows having undertaken further and advanced training as well as regularly mentoring new Microblading artists that are fresh out of training.
In addition to my brow services I have gained a huge amount of experience with skin, so I have also qualified in 2 skin rejuvenation procedures, 'Microneedling' and 'Plasma Pen Skin Tightening'.
​
If you'd like to see what I am up to, please follow on Twitter and Instagram, like the Facebook page or simply drop me a line – myself and my admin team would love to hear from you.
Chelle X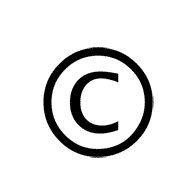 Copyright Chelle's Belles Beauty 2015