WHAT ARE FAT DISSOLVING INJECTIONS?
​​
Fat dissolve treatments are intended for use on small pockets of stubborn fat and not to be used as a solution for large surface area body contouring. Fat dissolve treatments are suitable for both men and women.
​
Where can we treat with Fat Dissolve Injections?
​
Any stubborn fat pockets can be treated with fat dissolve injections but these are the most commonly treated areas:
​
• Chin
• Under bra fat
• Upper/inner arms
• Upper and lower abdomen
• Outer and inner thighs
• Rear neck humps
• Flanks (between rib and hip)
​
How often should I have Fat Dissolve Injections?
​
Everybody has unique and individual requirements, after all we are all different (despite what social media may have you believe).
It is often the case that 2 sessions of fat dissolve are required to achieve desired results on small and stubborn pockets, i.e. chin. Areas such as lower abdomen may require multiple sessions to achieve desired results, Chelle does offer packages for such requirements.
To opt for fat dissolving it is best to book a free skin consultation either on the phone/video or in person and Chelle will be able to give you a good idea of pricing and options. You can also send an enquiry with any initial questions.
​
​
HOW MUCH IS THE PROCEDURE?
​
Introductory offer valid until 30th September 2022
​
£99 per small area i.e chin, 1 session*
£150 medium area such as lower abdomen, 1 session*
​
*For multiple sessions which may be required, Chelle offers packages
​
Everybody is different so please enquire now and Chelle can either carry out a FREE consultation on the phone or in person to discuss your requirements.
​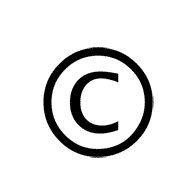 Copyright Chelle's Belles Beauty 2015