WHAT ARE FAT DISSOLVING INJECTIONS?
​
Fat Dissolving Injections have been celebrities best kept secret.... UNTIL NOW!
For both men and women, this treatment may sound too good to be true, but fat dissolving injections, also known as intralipotherapy, are as effective as the name suggests.
​
Intralipotherapy is a popular, quick and effective treatment for those pesky problem pockets of fat that no matter what you try, just won't budge.
​
This treatment should not be seen as an overall weight loss solution, but should be used to target those problem pockets of fat that you struggle to get rid of with exercise and diet.
​
WHERE CAN WE TREAT WITH FAT DISSOLVING INJECTIONS?
​
Any stubborn fat pockets can be treated with fat dissolve injections but these are the most commonly treated areas:
​
- Chin
- Under bra fat
- Upper/inner arms
- Upper and lower abdomen
- Outer and inner thighs
- Rear neck humps
- Flanks (between rib and hip)
​
HOW MANY TREATMENTS SHOULD I HAVE?
​
Everybody has unique and individual requirements, after all we are all different (despite what social media may have you believe).
It is often the case that 2 sessions of fat dissolve are required to achieve desired results on small and stubborn pockets, i.e. chin. Areas such as lower abdomen or the back may require multiple sessions to achieve desired results. Chelle does offer packages for such requirements, details of pricing can be found below.
Sessions are to be taken at 6 week intervals so if you are prepping for a holiday or a wedding for example, please book in advance to give the solution time to destroy those fat cells.
​
To opt for fat dissolving it is best to book a free skin consultation either on the phone/video or in person and Chelle will be able to give you a good idea of pricing and options. You can also send an enquiry with any initial questions.
​
For more info on this treatment you can click here to go to my recent 'Fat Dissolving Blog'.
​
​
HOW MUCH IS THE PROCEDURE?
​
Offer extended until September 2023
​
£99 per small area i.e chin, 1 session*
Course of 3 £200 saving £97
£149 medium area such as lower abdomen, 1 session*
Course of 3 £320 saving £127​
​
*Please note you may pay for the course in instalments, just ask when booking.*
​
Please CLICK HERE to BOOK NOW!
​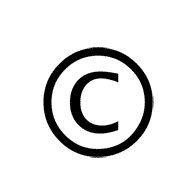 Copyright Chelle's Belles Beauty 2015