WHAT IS PROFHILO?
​​
Skin boosting treatments are a new concept that promotes a global improvement of the skin through a series of hyaluronic acid injections into the dermis. This approach is to increase the skin hydration, delays and reverses the ageing process and reduces ageing indicators.
Profhilo skin boosters can be used by clients of any age to help hydrate the skin, increase volume, increase elasticity, reduce the onset of ageing and stimulate the production of collagen. Think of this treatment as moisturising from the inside out.
​
WHERE CAN WE TREAT WITH PROFHILO?
​
Any area of the body can be treated with Profhilo but these are the most popular:
​
- Face, chins, perioral area, periocular area, frontal area, lips, acne scars
- Neck and décolletage
- Hands and arms
- Knees
​
HOW OFTEN SHOULD I HAVE PROFHILO?
​
It is advised that an initial 2 treatments are carried out, 4 weeks apart. Chelle offers a package price for this. It is then advised to have Profhilo twice per year to keep up the results.
​
​
HOW MUCH IS THE PROCEDURE?
£240 2ml pre filled syringe (2ml is suitable for one treatment of the face, neck and décolletage or hands).
£450 for 2 x 2ml treatments, 4 weeks apart, saving £30
​
Please CLICK HERE to BOOK NOW!
​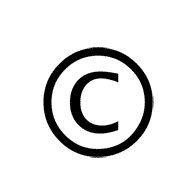 Copyright Chelle's Belles Beauty 2015