WHAT IS A TINY TATTOO?
​​
A Tiny Tattoo is a small sized piece of artwork that's usually a delicate and fine line tattoo.
A Tiny Tattoo can be as small as a single symbol, letter, shape or a bigger piece up to the size of your palm. I currently only offer these designs in black and grey scale.
​
WHY CHOOSE ME FOR YOUR TINY TATTOO?
​
- As a Permanent Makeup Artist I am renowned for using small needle configurations and have been carrying out precise and delicate work for 9 years which translates perfectly into those beautiful little fine line designs.
- As a skin specialist I know skin anatomy inside out.
- I am already licensed by the local council and know infection control inside out.
- Private clinic which means no sharing the room with multiple other people having tattoo work carried out.
- No open glass shop fronts so members of the public can't look in and be nosy.
- Your favourite tattoo artists may not always have enough diary space to offer you those little designs, perhaps focusing their time on the bigger, more lucrative pieces.
​
HOW DO I BOOK MY TINY TATTOO?
​
CHOOSING YOUR DESIGN...
​
Option 1. Choose from Chelle's flash designs, these are designs she has created already. Once you have chosen one, she will remove it from the options so it will be unique to you, unless of course you decide to come along with a friend or relative for matching tattoos.
To view some of Chelle's flash designs please pop to her Instagram page and scroll through. Some may be taken already but she'll be able to confirm this upon enquiry.
​
Option 2. Send an enquiry using the button at the bottom of this page. Chelle will liaise with you on your ideas, finalise with you and you can then get booked in with a deposit to secure.
​
HOW MUCH IS THE PROCEDURE?
​
Introductory Prices Summer 2023
​
Tiny Tattoo (up to 2cm) - £75
Small Tattoo (up to 5cm) - £95
Medium Tattoo (up to 7cm) - £110
​
*You'll pay a £50 deposit to secure your choice of size but if you're not sure how big you want it yet, don't worry.
Chelle will help you decide size and placement on the day, there will be plenty of buffer time to go bigger if you choose to.
​
CLICK HERE to book NOW!
​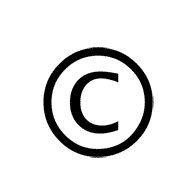 Copyright Chelle's Belles Beauty 2015