WHAT IS LUMI EYES?
​​
Lumi Eyes is a high-quality injection product based on polynucleotides that repair damage to the dermis with tissue regenerating material. It destroys dark circles under the eyes, moisturises and fights fine wrinkles, as well as smoothing and lifting the skin under the eyes. As a tissue booster, it has a proven rejuvenating effect. Stimulation of the skin cells, collagen and elastin allows to delay the ageing processes and strengthens the skin. It improves the firmness, density, and quality of the skin in an extremely natural way. Lumi Eyes stimulates the skin to regenerate.
- Great for anti-aging and fine lines wrinkles
- Restoring damaged skin
- Skin lightening and rejuvenation
- Improvement of skin elasticity
- Regeneration of cells and tissues of the dermis
​
HOW DOES THE PROCESS WORK?
​
In this 30 minute appointment, you will be prepped and made comfortable before receiving multiple minute and painless injections into the under eye area.
Lumi Eyes allows you to achieve a much improved effect after just one treatment. For better results, it is recommended a series of 2 treatments with an interval of 4 weeks and repeat treatments twice a year
​
​
WHO CAN'T HAVE THIS TREATMENT?
- Pregnant or breastfeeding
- Permanent use of blood thinning medication
- Anyone with severe kidney or liver problems/disease
​
HOW MUCH IS THE PROCEDURE?
Offer extended until September 2023
£115 - 1ml pre filled syringe
OR
£195 for 2 x 1ml treatments, 4 weeks apart, saving £35
​
Please CLICK HERE to BOOK NOW!
​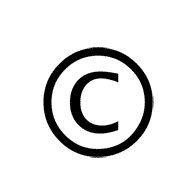 Copyright Chelle's Belles Beauty 2015