WHAT IS BROW LAMINATION?
​
Brow Lamination works in a similar way to the lash lift..... but for brows! It is also known as the 'fluffy brow' or the 'brow lift'.
Brow Lamination is a chemical process and the ultimate solution designed to straighten the hairs in the desired direction, creating volume, fullness and fluffy looking brows. It also corrects unruly hair and improves brow symmetry.
​
With this method Chelle will tint, thread and trim the brows as well as the 'lamination' process. Even if you have had Semi Permanent Makeup on your brows you can have this done in between top ups should you wish.
​
Brow Lamination lasts around 4-6 weeks and the tint will last around 2-3. You will need to have a patch test, this is imperative and you can request one to be posted out to you if you don't have time to pop by.
​
Aftercare
Avoid jacuzzi's, swimming, saunas and steam rooms

During the next 24 hours do not touch or rub the brows, apply makeup or get them wet

Do not use henna for a minimum of 48 hours on the brow area
​
How much is Brow Lamination?
£40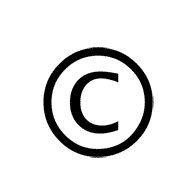 Copyright Chelle's Belles Beauty 2015