Wedding Day Hair & Make-up
​
I've created looks for countless brides along with their families and friends using both traditional make-up and the ever popular airbrush method.

I believe that the art of make-up should be utilised to enhance your natural beauty, not to create a mask to hide behind and this is never more vital than on your wedding day. Of course, you want to look amazing, but it's equally important to look yourself. Ideally your future husband or wife should be able to recognise you when you walk up the aisle!

It's also advisable to choose a hair stylist who makes you feel relaxed, and who you trust 100%. The hour or so that you spend having your wedding look created should be a little oasis of peace in what is usually a very busy morning. I always strive to create a calm and comfortable space for my clients, especially brides, so that they can treasure every moment of their wonderful day.

Hair/Make-up Trial:

I recommend doing both a hair and a make-up trial in the run-up to your big day. This can either take place at my studio near Brighton, alternatively I can visit you at your chosen location. I aim to make our time together as relaxing as possible and at this stage we will discuss the style of the wedding and the look that you want to achieve. I will also give advice on how to maintain or improve your complexion in the run-up to the wedding.

Cosmetics used:

I use only the highest quality cosmetics and only those that match your individual skin type. My extensive kit includes MAC, Estee Lauder, Smashbox, Bobbi Brown, Janee, Bare Minerals, Urban Decay, Nars and many other professional brands.
I also highly recommend airbrush make-up for your day, it is extremely long lasting and creates a flawless finish without that 'caked on' look.

On The Day:

On your wedding day, you want a hairstyle that will last and a flawless make-up look that will still appear fresh when you're on the dancefloor, even if you have shed a tear or two during the speeches.

I would love to hear about your wedding and your requirements, whether you want hair/make-up for just you, or for your entire bridal party. Please feel free to call us on 07867 129645 or get in touch via my 'contact page' to find out more.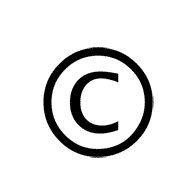 Copyright Chelle's Belles Beauty 2015