WHY VITAMIN B12 INJECTIONS?
​​
Vitamin B12 deficiency is common and can manifest at any age and is largely unrecognised. Vitamin B12 is crucial for many systems of the body to function correctly.
It is also believed that vitamin B12 deficiency is not always detectable by blood tests so we may not ever know that we are deficient.
Symptoms such as depression, anxiety and psychosis as well as the early onset of dementia are common with vitamin B12 deficiency.
Causes of B12 deficiency include genetic disorders, poor diet, gastrointestinal illness or surgery, alcoholism and use of antacids.
Vitamin B12 is non-toxic, even at really high doses.
​
ILLNESSES & CONDITIONS LINKED TO B12 DEFICIENCY
​
The earliest symptons of B12 deficiency include:
​
- Irritability
- Mood swings
- Confusion
- Forgetfulness
- Fogginess
- Psychosis
- Depression
- Anxiety/Panic attacks
- Tension Headaches
- Onset of Dementia
- Bell's Palsy
- Chronic Fatigue Syndrome (CFS)
- Myalgic Enccphalomyclitis (ME)
​
​
HOW MUCH IS THE PROCEDURE?
£30 per injection
£105 for a course of 4*
​
*For those new to Vitamin B12 injections, it is advised that you have a course of 4 to be taken every one to two weeks.
Then you simply pop back for a booster every 2 months to keep on top of your B12 levels.
Discontinuing the injections may see a return to some of the deficiency symptoms listed above.
​
Please CLICK HERE to BOOK NOW!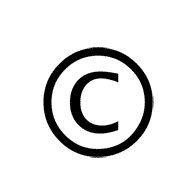 Copyright Chelle's Belles Beauty 2015